I am finishing up week 2 of my c25k tomorrow morning! Woo Hoo! I am a couple of days behind where I should be because a NASTY stomach bug made it's way through our house. I had it the worst and was down for almost 2 days, I ended up losing 4 lbs. from all the vomit. Hugh threw up once in his bed at 5 in the morning and that was it from him. Owen got a bit cranky and Greg had an upset tummy.
Back on track here. I did do my before pictures right after my second day of going out. It was a steady rain so I'm pretty wet in the pics. Oh, and my chest made for some great sheltered dry areas on my shirt.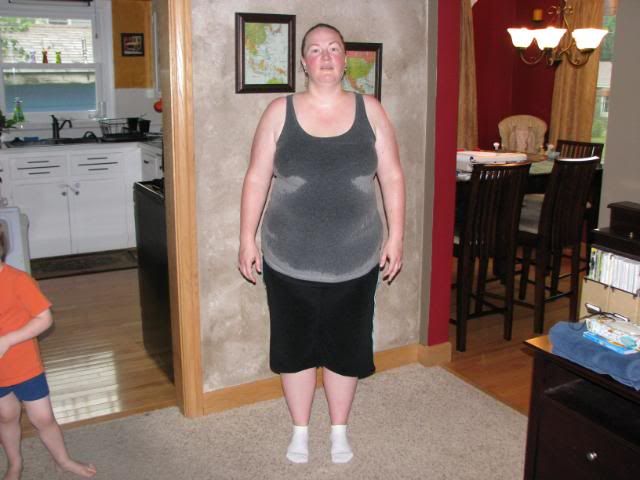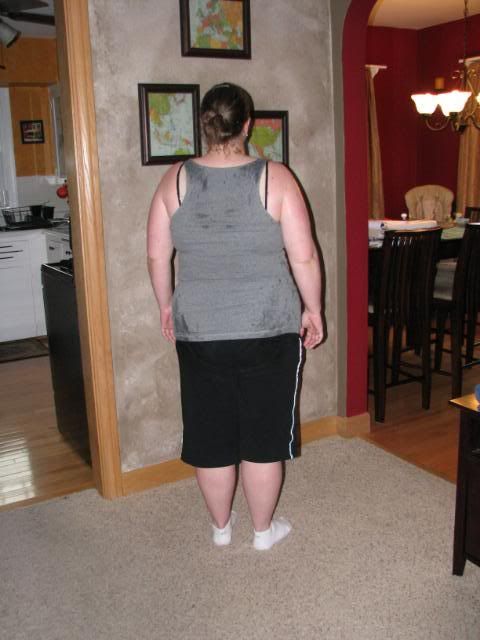 This is me in all of my 197 lb. glory. It will change. I am making the steps needed to change. I will be alive and healthy for my children and grandchildren. I will be a great example to them as well. I am down 53 lbs from my highest pregnant weight, but I still want to get down to about 135. Well, that is my ultimate goal. smaller goals help to motivate me more so for now I'm aiming for 175.
Now I'm off to research and sign up for a couple of 5k's.
Oh, and on another note, I found a better podcast for my training. I was using one with a bad techno beat and that just doesn't move me. A friend led me to this site,
Running Into Shape
and she has much better podcasts with better music!